Welcome to the English IDOLiSH7 Wiki!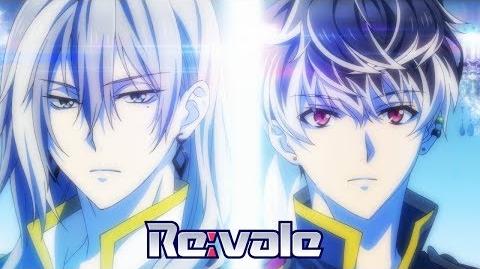 IDOLiSH7 (アイドリッシュセブン, Aidorisshu Sebun) or i7 (アイナナ, Ainana) is a multimedia franchise that started out as a combination Japanese rhythm and visual novel mobile game which was released on August 20, 2015 on both Android and iOS by Bandai Namco Entertainment which has surpassed over 2.5 million downloads. The franchise has expanded a lot since then, from a large discography with many songs topping charts, multiple merchandise, Music Videos by various animation studios, multiple manga and novel adaptations, a PlayStation Vita game, a live concert and an Anime!
---
While the Wiki is out of the development phase for the most part, there's still lots to be added! Feel free to contribute if you can, though it's highly recommended to take a look at the our contributions guide! This will help prevent any problems on the Wiki in terms of editing and ensure the accuracy and organization of the pages!

If you have any suggestions for the Wiki, feel free to drop them over here!
---
This Wiki will cover anything relating to the series. So, there will be content relating to the Taiwanese version.
Click images for more information!
Pages are the same for both servers, the information regarding them may differ however.
Monthly Scout Catalog:
July 2018
 
Happy Birthday, Gaku!
 

Ends:

September 03 2018 3:59 +0900

The catalog contains: The

Nanatsuiro REALiZE

set and the

NO DOUBT

set. As well as Rs and SRs of all of the attribute King Puddings!




Gaku-Only Audition End:

August 17 2018 16:59 +0900

Birthday Login Bonus End:

August 16 2018 03:59 +0900
    Official
      • Site (JPN)
      • Twitter (JPN)
      • Site (TW)
      • Facebook (TW)
      • Youtube Channel

    Unofficial
      • English Tumblr
      • Reddit


 Characters

 Music

 Story

 Game


    • Events
    • Badge System
    • Rabbit Hall


 Cards


Guides / Community
>>  Master Guide   ☆   Starter Guide   ☆   Event Guide   ☆   Twelve Fantasia! Guide
>>  What is IDOLiSH7?   ☆   Wiki Staff   ☆   Wiki Rules & Policies   ☆   Wiki Editing   ☆   Suggestions   ☆   Wiki Poll Results   ☆   Discord Server
Anime Notice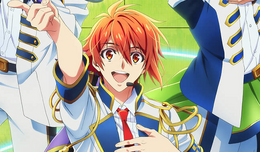 The IDOLiSH7 Anime adaptation will be getting a Season 2! Only news we have currently is that it's in production! No release date though.
---
The IDOLiSH7 Anime can be watched legally on Crunchyroll for free!
IDOLiSH7 Discord Chat
If you see this, your JavaScript might be disabled or DiscordIntegrator plugin isn't working. If the latter, please contact a wiki administrator.
Featured Poll
The poll changes every month so
come back again to cast in your votes!
See here for previous polls!

Regarding May's Poll
:
A month has roughly past and for what should be put on the Wiki first is Story Translations! Our aim is to get all of the Story by at least September of this year if not earlier, prefered before the date of anniversary but sometimes things don't always go according to plan. The rest of what was on the poll will follow soon after, so please look forward to that!
Affiliates
---
Do you want to affiliate with us?
Drop us a message!
Disclaimer
IDOLiSH7 belongs to Bandai Namco. The manga is published by Hana LaLa, and the novel by Hakusensha. Character design for IDOLiSH7 by Tanemura Arina. Music for the game by Lantis. No copyright infringement is intended.