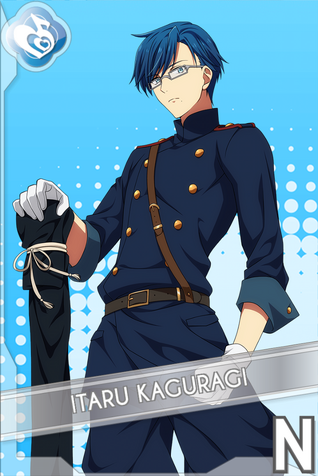 Characters Introduction
Edit
Age: 20
Attribute: Melody
Rarity: N>R>SR He is well prepared in his appearances when it comes to emergencies but his indecisiveness still repeatedly causes him to be late for work. 
Of course, this makes him get scolded quite a bit.
But when he is being told off, he knows that he is in the wrong, and doesn't push the blame to someone else.
Ad blocker interference detected!
Wikia is a free-to-use site that makes money from advertising. We have a modified experience for viewers using ad blockers

Wikia is not accessible if you've made further modifications. Remove the custom ad blocker rule(s) and the page will load as expected.