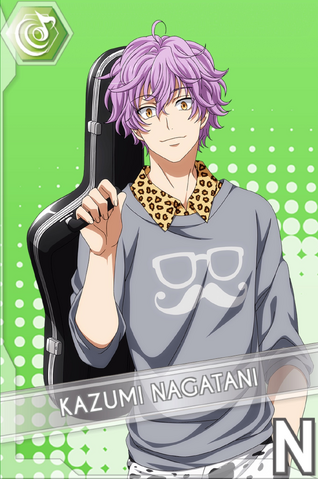 Characters Introduction
Edit
Age: 19
Attribute: Beat
Rarity: N>R
Son of a family of musicians, he is currently studying at a music university.
His hobby is performing with his saxophone.
He may have a flashy appearance but there is actually a theory behind it. If the conversation steers towards music, those who have no musical background or knowledge will be unable to keep up. Even then, he will still continue to go on and on about it.
Ad blocker interference detected!
Wikia is a free-to-use site that makes money from advertising. We have a modified experience for viewers using ad blockers

Wikia is not accessible if you've made further modifications. Remove the custom ad blocker rule(s) and the page will load as expected.