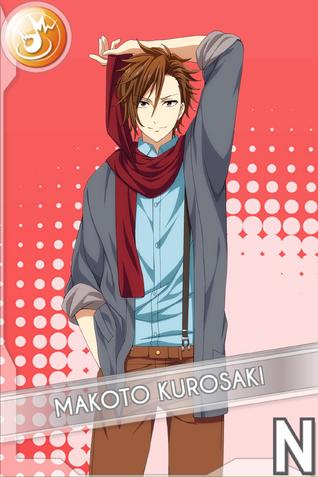 Characters Introduction
Edit
Age: 20
Attribute: Shout
Rarity: N>R
Manager's childhood friend.
Since he is older, he thinks of himself as her older brother.
Even though the way he speaks is quite malicious at times, whenever you are in trouble, he will be the first to realise and come running. Therefore he is a very reliable and trustworthy existence.
Ad blocker interference detected!
Wikia is a free-to-use site that makes money from advertising. We have a modified experience for viewers using ad blockers

Wikia is not accessible if you've made further modifications. Remove the custom ad blocker rule(s) and the page will load as expected.