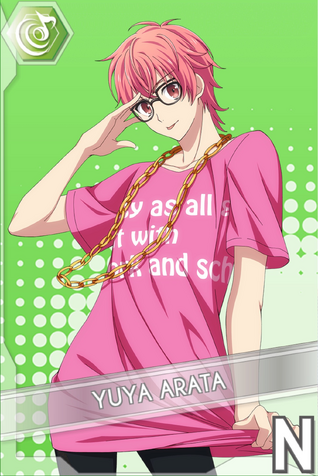 Characters Introduction
Edit
Age: 18
Attribute: Beat
Rarity: N>R Currently a University student. Loves clothes. 
Narcissistic and is greatly concerned about things like beauty.
Never neglects taking care of his skin.
His hobby is taking selfies.
It is also his daily routine to upload a "miracle" photo he takes, on his blog.
Ad blocker interference detected!
Wikia is a free-to-use site that makes money from advertising. We have a modified experience for viewers using ad blockers

Wikia is not accessible if you've made further modifications. Remove the custom ad blocker rule(s) and the page will load as expected.